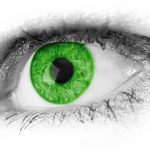 If you are the gatekeeper of market data in an FMCG business, chances are you will be watchful of your workload over the next few months. The dreaded declaration that next year's planning cycle is kicking off is looming large. You know that there are valuable insights within the data that you manage but you also know that you are the main keeper of this hidden wisdom, putting you under a great deal of pressure.
What if the planning cycle was not something to worry about? Imagine if you were not trying to access multiple applications from various data providers. Imagine if you were not risking overlooking key insights because of fragmented data. Imagine your colleagues had direct access to the key numbers themselves and were not relying on you to supply them. This solution is not as unattainable as you might think.
In response to our customers facing these kinds of obstacles, we developed a tool called the Delphi Panopticon. The word Panopticon (Greek origin) means 'all seeing'. In this context Panopticon refers to a full 360 view of your data. From a single-screen dashboard you can access 90% of the data that you need for market, channel, brand and customer performances. All your numbers in one place…bliss! No multiple applications. No clunky logins. No limiting coding. It is the very definition of democratising data. Any one of your colleagues can access the same set of numbers in the same single view as you. And the icing on the cake — you can get the Delphi Panopticon in a relatively short space of time and without investing in any new software.
If you would like to benefit from the solution outlined in this article, please get in touch to discuss how the Delphi Panopticon could deliver better results for your business.