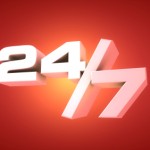 According to Tableau software, self-reliance is one of the key BI trends of 2012. "The idea of self-service BI where IT opens up a small menu of capabilities for employees is over. Giving employees an environment where they can get the data to answer questions on their schedules will become the norm."
Most employees have access to more advanced information technology outside of work. They have better equipment, better Internet access and use more advanced applications at home than at work. This is changing their information behaviour and driving the consumerisation of entreprise software. Business users expect to access the data they want, when they want it. They are beginning to expect that they can modify and create reports as needed, without the intervention of IT. In the new order, it is the empowered end user who will decide what applications and systems they use, demanding self-reliance as the norm.
Contact Delphi Analytics for more information on self-reliance with data.