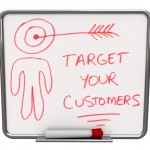 The need to sell as much as possible has always been the single most important worry keeping Sales Leaders awake at night. However their concerns do not end there. There is a rising demand for increased management visibility of salesforce and channel performance. Companies know that if front line sales people hit targets more consistently, this offers the best opportunity to grow revenue and market share. Sales Managers must capitalise on every available competitive edge, and deliver increased visibility on their progress to management teams.
How does Field Data become intelligence?
There is a rich abundance of Field Data available, to help you performance manage your people and measure your Company's progress. The data comes from two sources;
Sales Data – sales volumes, call coverage, call frequency, distribution
Audit Data – availability, NPD compliance, selling space, promotion execution
Whether you have your own salesforce or are using a third party, you should have full visibility of your Field performance and this must happen in a timely fashion. Otherwise you are not getting the best return on your investment. This is your data and you should have access to it in any format you need – to pivot, trend, visualise and report as you like. You should be able to view it by region, channel, customer or sales rep, and at the most granular product level. And finally your data should be available to you at the push of a button.
Your Field Data is your raw material for insight, and insight is what will help you do the job better. Sales Managers that demand full & flexible access to their data will set themselves apart, helping their companies emerge from the economic downturn faster than the competition.
If you would like any help optimising your Field Sales Data, please contact Delphi Analytics.