At Delphi Analytics we are experts at turning data into insight. The companies who approach us habitually invest in market data but rarely get a return on this investment. We help our customers work smarter with data in order to unlock insights and grow their business. They contact us because they are finding the data process too slow or they require some additional expertise. At Delphi we provide the perfect combination of commercial & technical skills at a cost that is not prohibitive for smaller businesses.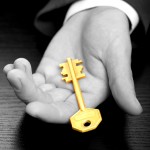 We do not sell any data ourselves which means that we can take a truly independent view of any data you have. We also do not sell software, although we are advocates of a powerful visual analytics tool called Tableau. Tableau enables us to progress faster when undertaking those much acclaimed 'deep dives' into data. Most importantly it facilitates sharing the analysis story with you, without any software investment on your part.
Delphi is a partnership of two professionals. We are a small scale business by design because this makes it possible to provide each of our customers with a personal service.
We have extensive experience in FMCG, which includes expertise in 9 of the top 10 grocery categories. Before setting up Delphi in 2010 both partners had well established careers in category, brand and national account roles. This level of commercial experience has given us a deep-rooted understanding of what our customers are trying to achieve with data.
Over the past 6.5 years we have worked with many customers helping get the most out of their data, not only in Ireland but across European markets as well. You probably know some of them and we are happy to share references with you prior to working together.
Data Integrity & Confidentiality
At Delphi we understand how valuable your data can be. We provide a comprehensive Non Disclosure Agreement before accepting any data from you. Once in our possession, we treat your data as we do our own. Our data work is undertaken with a high level of integrity so you can be confident in any insight that the data reveals.