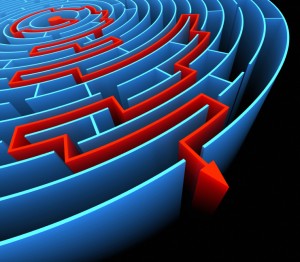 Progress in technologies that allow us to collect, store and access data have largely ignored the primary tool that makes information meaningful and useful: the human brain.  Computers can't make sense of data; only people can.  More precisely, only people who have developed the necessary data analysis skills can. Analysts take something apart to understand it better. We do this to solve problems or generate insight . Our goal is to help businesses make better decisions and improve their sales and profit performance.
A common misconception about 'Analysts' is that all we do is 'crunch numbers'. In truth, analytics is the ability to look at the data and then turn that into a story. Good Analysts are good storytellers. This is one of the reasons we like to work through problems visually. Because seeking and thinking work closely together, visualisation helps us understand the data better and allows the story unfold naturally.
Analysts are often not the subject specialist in the room. In fact their independence and their ability to take a holistic approach to a business challenge is the essence of what they bring to the team.
If you have a story to tell and you need the expertise of good Analysts to help tell it, contact Delphi Analytics.